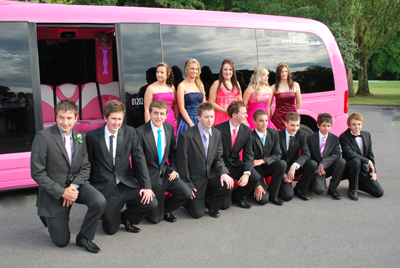 Prom Bookings Now Being Taken For 2016
If your looking for transport for your PROM NIGHT, look no further.
We have the largest fleet available on the south coast
Most young people can't think of their prom without thinking about getting transport with the WOW factor
All our vehicles have the WOW factor
Your PROM will be one of the most important events of the year and is a night which is looked forward to for months
We will provide a large collection of music but encourage for you to bring your own cd's or i-pods
or you can supply us with a play list
We will make your PROM NIGHT one you will never forget
-----------------------------------------------------------------------------------------------------------------------------
Customer Quotes from our FaceBook Fan Page
Ken Minchington (Southamptom) we hired white hummer for daughters prom night on friday 9th july 2015 cost lots of dosh but got lots of value, driver was fantastic couldn't be more helpful and polite to passengers and onlookers.daughter kerry loved being pampered and is looking forward to seeing the photos. would highly recomend this service and would bo...ok again thanks for making her prom a fantastic night , she loved the fact that her nephew and neice could travel with her to prom thanks again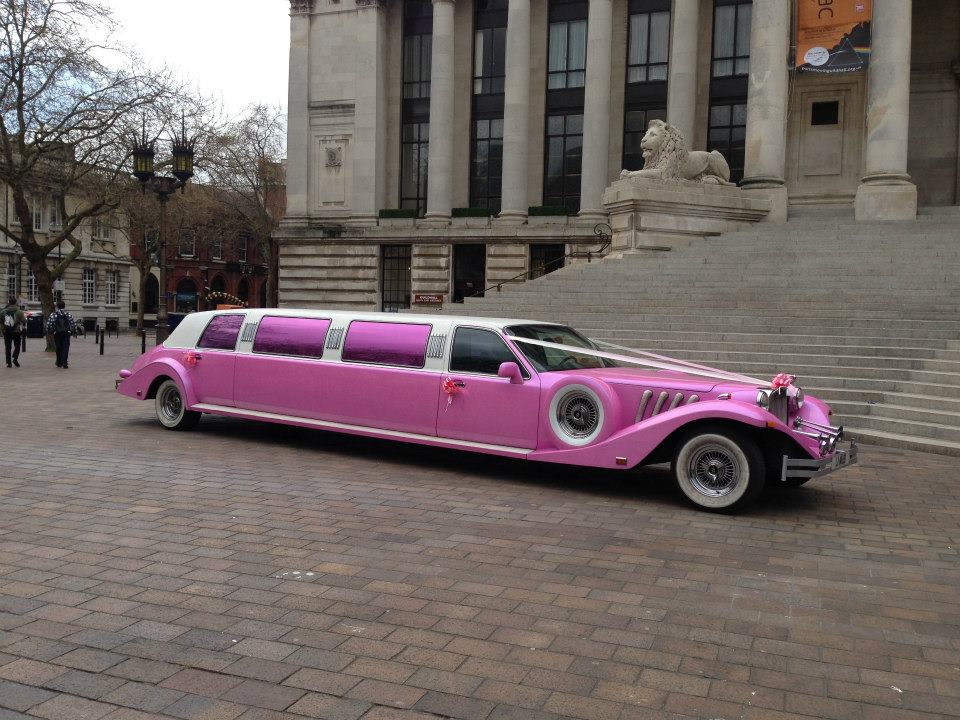 Jayne Kelly-Price (Weymouth) Hi, just wanted to say a big thankyou for making my daughter Imogen and her friends prom so special. They had a fantastic time on the Pink Party Bus, enjoyed every minute, so much so that my daughter wants it again for her 18th!
Also thankyou to the driver, I hope they didn't give him too hard a time!
It's a great servi...ce and I wouldn't hesitate to recommend you to others.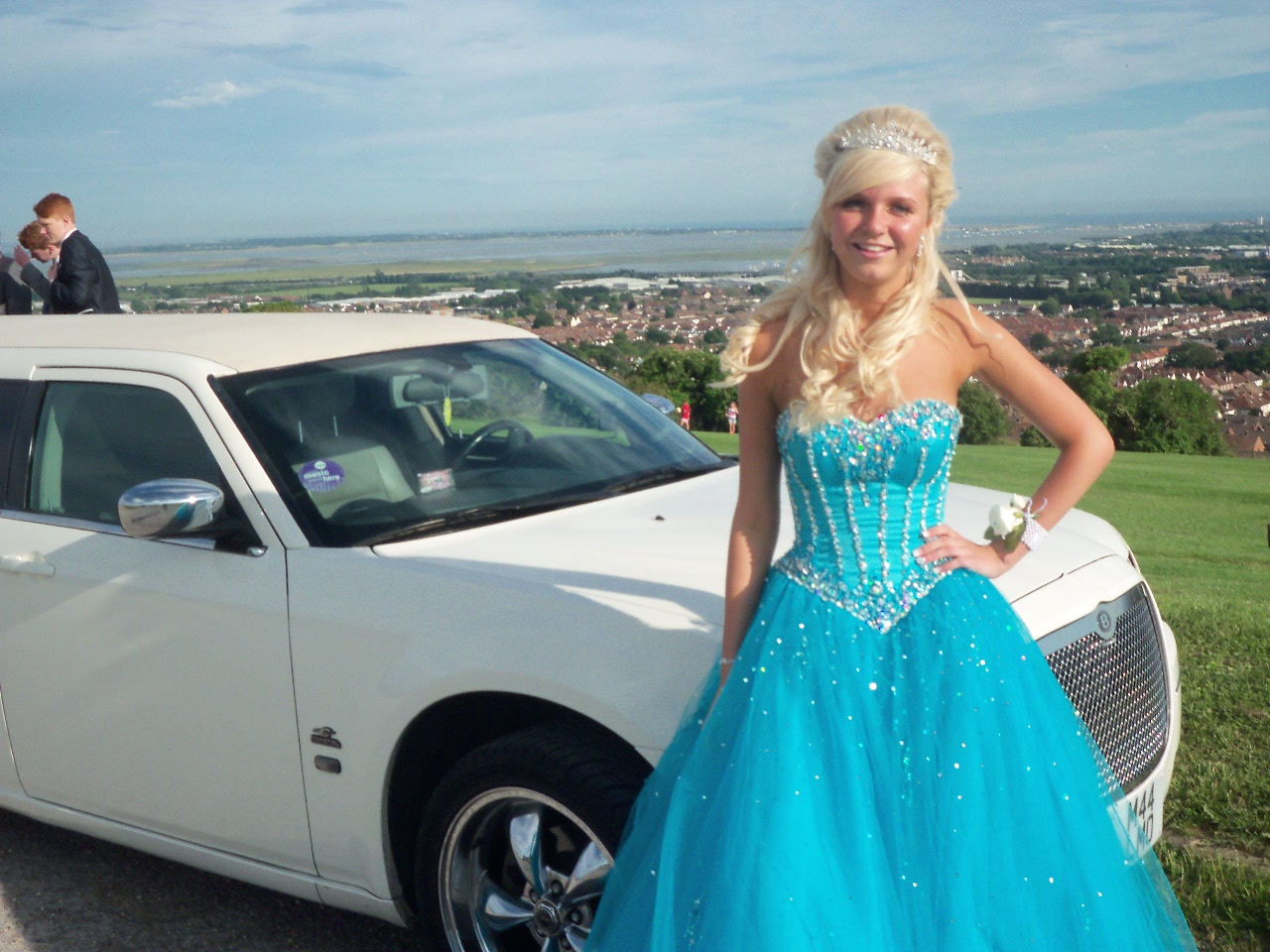 Katrina Stay (Salisbury) HI! Just wanted to say a huge thankyou from all the kids in year 6 at Wilton and Barford Primary shool for making their prom just that little bit extra special! They all had a wonderful time an the kids 'champagne' went down a treat! The driver was fantastic and had a huge amount of patience with 14 very excited 11 ye...ar olds!I know they are all eager to see the pictures he took an tagging themselves in them xx Thanks again, your service was wonderful an I won't hesitate in reommending you xx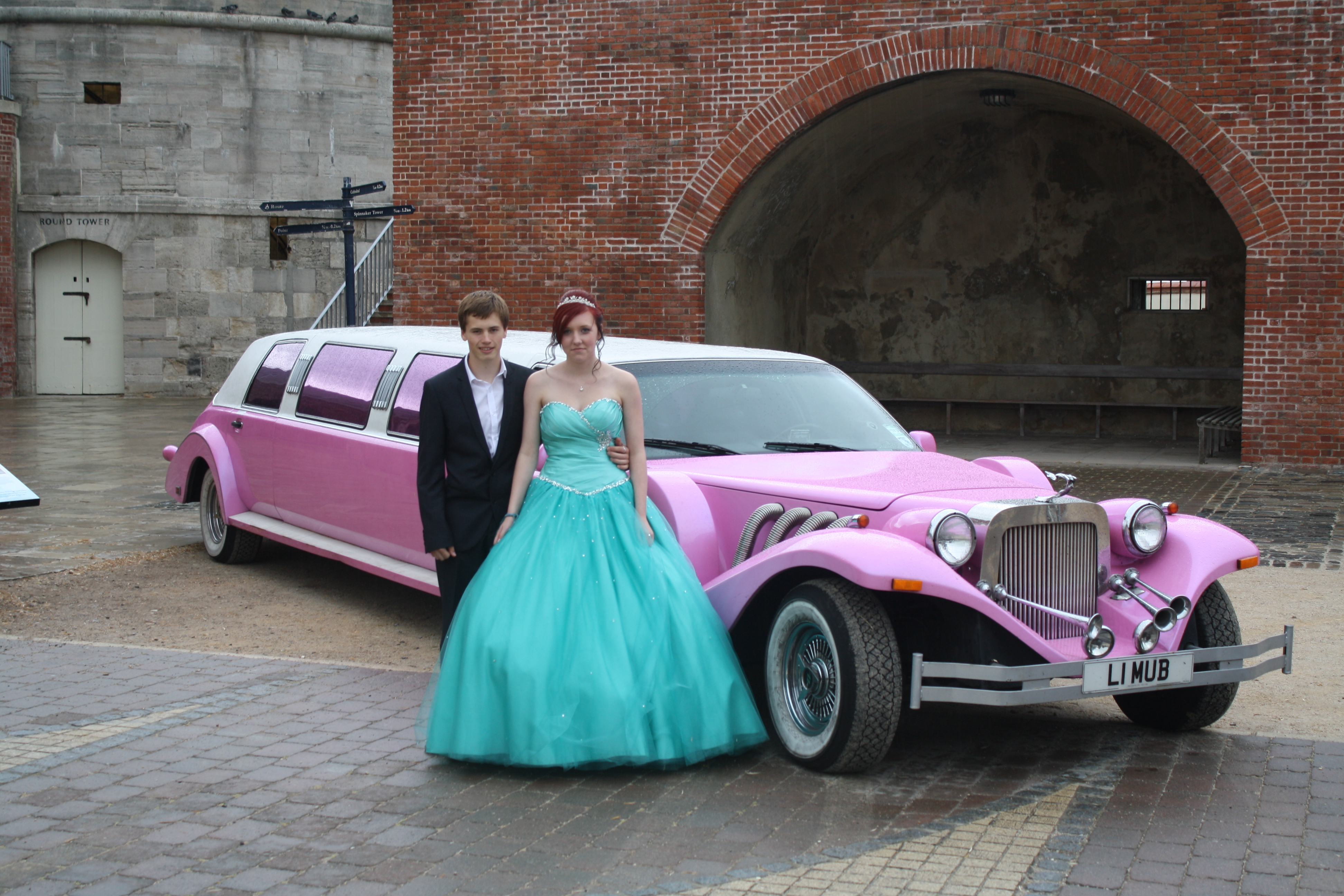 Bethany Grundy (Southampton) thankyou for the service of the 9th july it was fantastic the driver was amazing and i loved being pampered :D cant wait to see the images but thankyou very much it made mine and my friends prom very special ... better start saving to see when i can next get one :D lol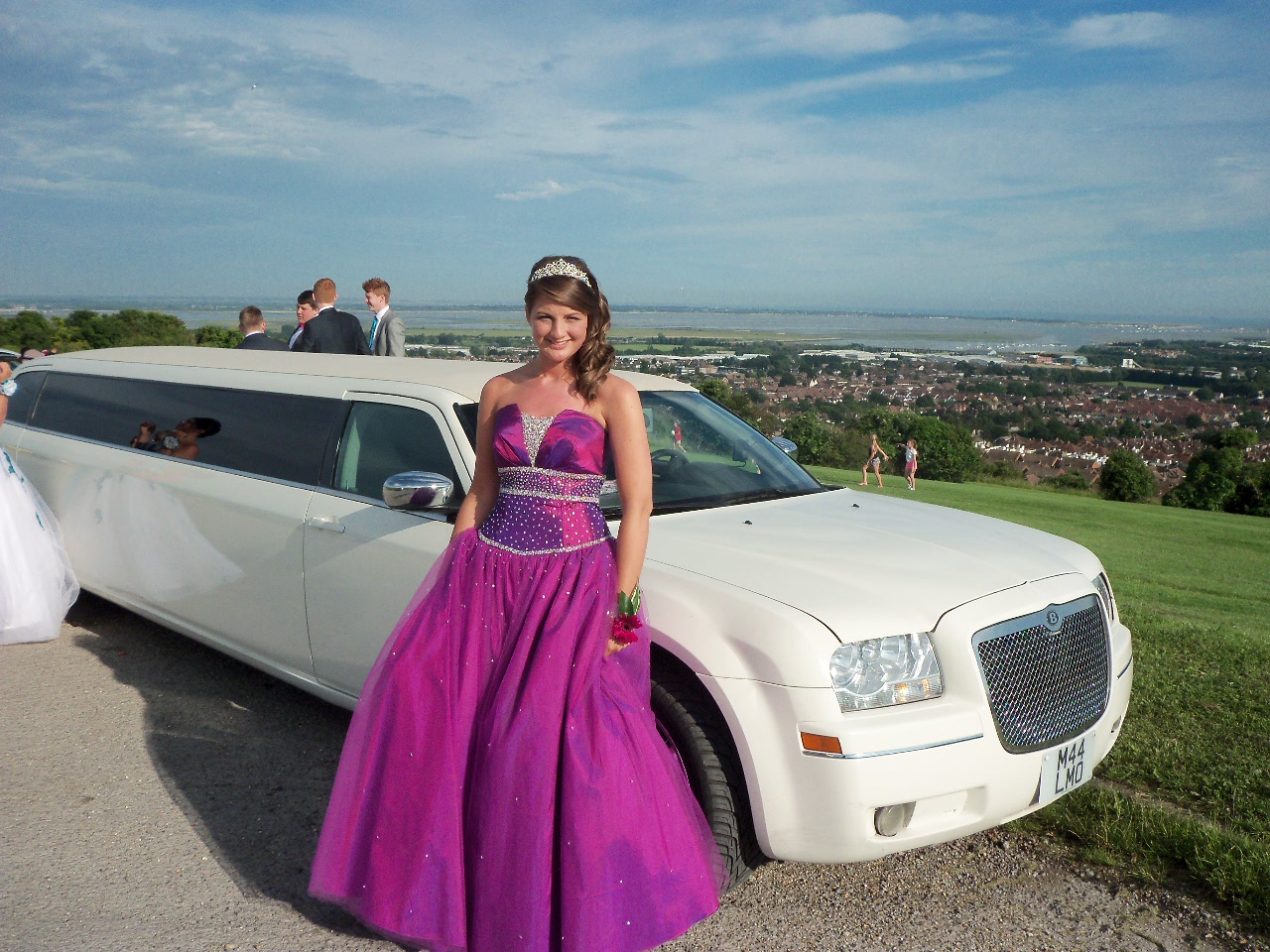 Karen Larcombe (Bridport) Hey to everyone at DCS. Thank you sooo much for helping make Sammie's prom on Saturday night, she and her friends had an amazing time and said that the Hummer ride really made it special. Both the Hummer and the Party Bus looked amazing as they pulled up in town and really turned heads xx
Limo Hire Bournemouth - Southampton - Portsmouth - Weymouth - Dorchester - Bridport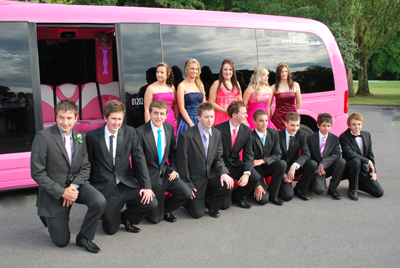 Make your last day of term truly memorable with a cruise in one of our stretch limousines
One way cruise in a Limo, pick-up from school - 1 hour cruise - soft drinks on ice - drop off at any
location